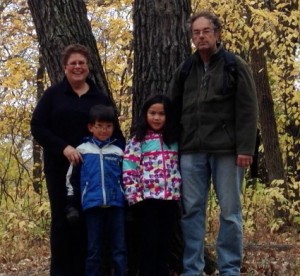 We are thrilled to have discovered Dr. Linda D'Antonio and are fortunate to have her as our son's Speech Therapist through Telepractice. We are from Canada and sought out Dr. D'Antonio for a second opinion while we were on holidays in California.  Very shortly after our first session began, she leaned over to me and said, "you do not need to worry anymore, we can fix this".
Our eight-year-old son Frankie has a severe speech disorder due to his late Cleft Lip and Palate repair.  He had been in speech therapy for over 4 years with numerous therapists, yet little progress was made in his overall speech intelligibility. Within a very short period of time (6 months) Dr. D'Antonio has done amazing work with Frankie. His speech has improved so quickly, that he has surprised everyone, including Dr. D'Antonio!
She is a gifted and talented academic and therapist. We would recommend Dr. D'Antonio to anyone, especially children who have cleft palate.