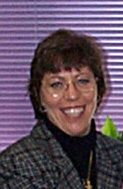 Karen J. Golding-Kushner, Ph.D., CCC-SLP, FASHA
The Golding-Kushner Speech Center
Past Executive Director
Velo-cardio-facial Syndrome Educational Foundation, Inc.
I have had the privilege of knowing Dr. Linda D'Antonio for close to 30 years. Her research has contributed immensely to our understanding of the speech and language disorders associated with cleft palate and craniofacial anomalies, and to our ability to treat those disorders. She contributed expertly and generously to several projects on which we collaborated, including one establishing standards for measurement of videofluoroscopy and nasoendoscopy, both procedures about which she had already published extensively. She has particular expertise in Velo-cardio-facial Syndrome (22q11.2 deletion). She has published extensively about speech and language in VCFS and served as Faculty for several international scientific meetings of the VCFS Educational Foundation. Dr. D'Antonio's skill as a master teacher and master clinician is surpassed only by her passion and compassion, and her kindness and generosity as evidenced by her extensive volunteer global work to bring therapeutic knowledge and training to speech pathologists and community workers in parts of the world in which the field of speech therapy barely exists. As Executive Director of the VCFS Educational Foundation, I receive frequent requests for information about services in various parts of the world. Without hesitation, I recommend Dr. D'Antonio for anyone seeking services in California.