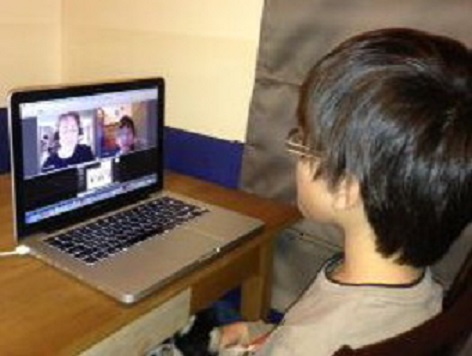 Throughout her career, Dr. D'Antonio has specialized in the evaluation and treatment of children with complex, difficult to diagnose speech impairments associated with cleft palate and other congenital disorders.  Because of her extensive experience with these complex speech disorders, she if often called upon to provide consultation, second opinions and/or case management for children who have escaped accurate diagnosis or who have demonstrated limited progress in spite of ongoing speech therapy.
In order to provide services for such children who may live in regions where there are limited speech services, Dr. D'Antonio has embraced telepractice.  Telepractice utilizes computer technology including videoconferencing hardware and secure web-based programs that allow real time, interactive therapy sessions.  Telepractice is not an appropriate service delivery model for all or even most children.  However, in many instances where the communication impairment is complex or where there are limited speech services, telepractice may be a beneficial treatment option when delivered by a clinician experienced with the methodology.
Typically when Dr. D'Antonio is consulted by a client family that resides remotely, she makes arrangements for an 'in-person' evaluation and diagnostic therapy.  Subsequently, Dr. D'Antonio establishes highly individualized, tailored therapy and reevaluation plans.  Therapy is then provided via teleconferencing.  Parents or caregivers are included in the therapy sessions and are trained to provide practice and reinforcement of therapy goals between sessions.  Periodic in-person revaluations are scheduled,  often during vacations or school breaks.
Dr. D'Antonio is a member of the American Speech Language and Hearing Association (ASHA) Special Interest Group on Telepratice.  She follows the ASHA guidelines and recommendations regarding roles and responsibilities for Speech Language Pathologists in the provision of services via telepractice and the ASHA code of ethics.  Most importantly she abides by licensure requirements in her home state of California and, when required, in the state or country where her telepractice clients reside.